Nicnak Family – Australian Labradoodles
All our Nicnak mums and dads live nearby with loving families and when they retire they remain with their very own family. Of course we have our own family pets too, who would want to live without their very own Labradoodle?
Charlie Girl and Nellie help brighten our lives every day. These girls epitomize the allergy friendly, non shedding coat we associate with the Australian Labradoodle.
Rustys Hokey Pokey
| | |
| --- | --- |
| Sire | Nicnak Chance |
| Dam | Bellissimo Violet Crumble |
| Colour | Cream |
| Size | Miniature |
| ALA Reg. No | 0021-121-01 |
| Health Testing | Passed - ALF3 |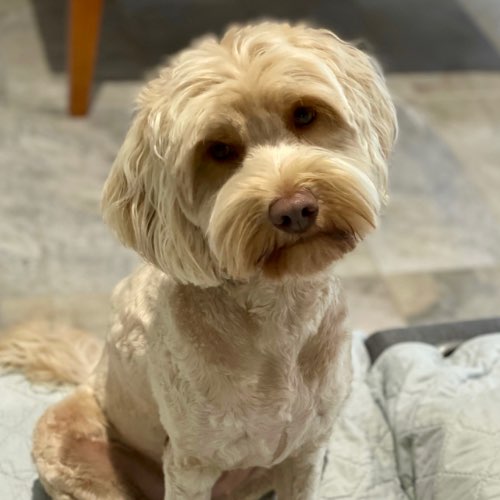 Nicnak Daisy Mae
| | |
| --- | --- |
| Sire | Nicnak Blarney |
| Dam | Nicnak Xanthe |
| Colour | Caramel |
| Size | Medium |
| ALA Reg. No | 0117-096-01 |
| Health Testing | Passed - AL |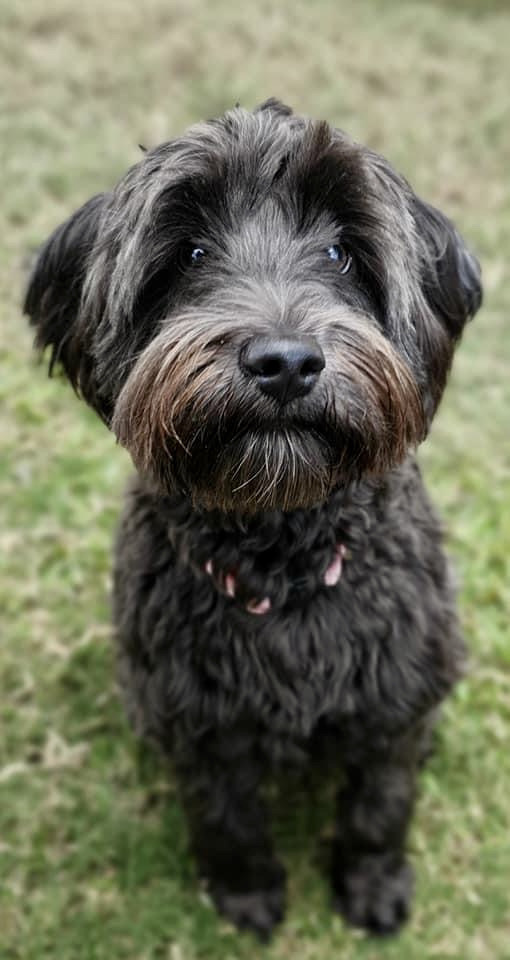 Nicnak Lily Bobtail
| | |
| --- | --- |
| Sire | Jajaca Caspar |
| Dam | Nicnak Ain't She Sweet |
| Colour | Blue |
| Size | Miniature |
| ALA Reg. No | 0117-104-01 |
| Health Testing | Passed - AL |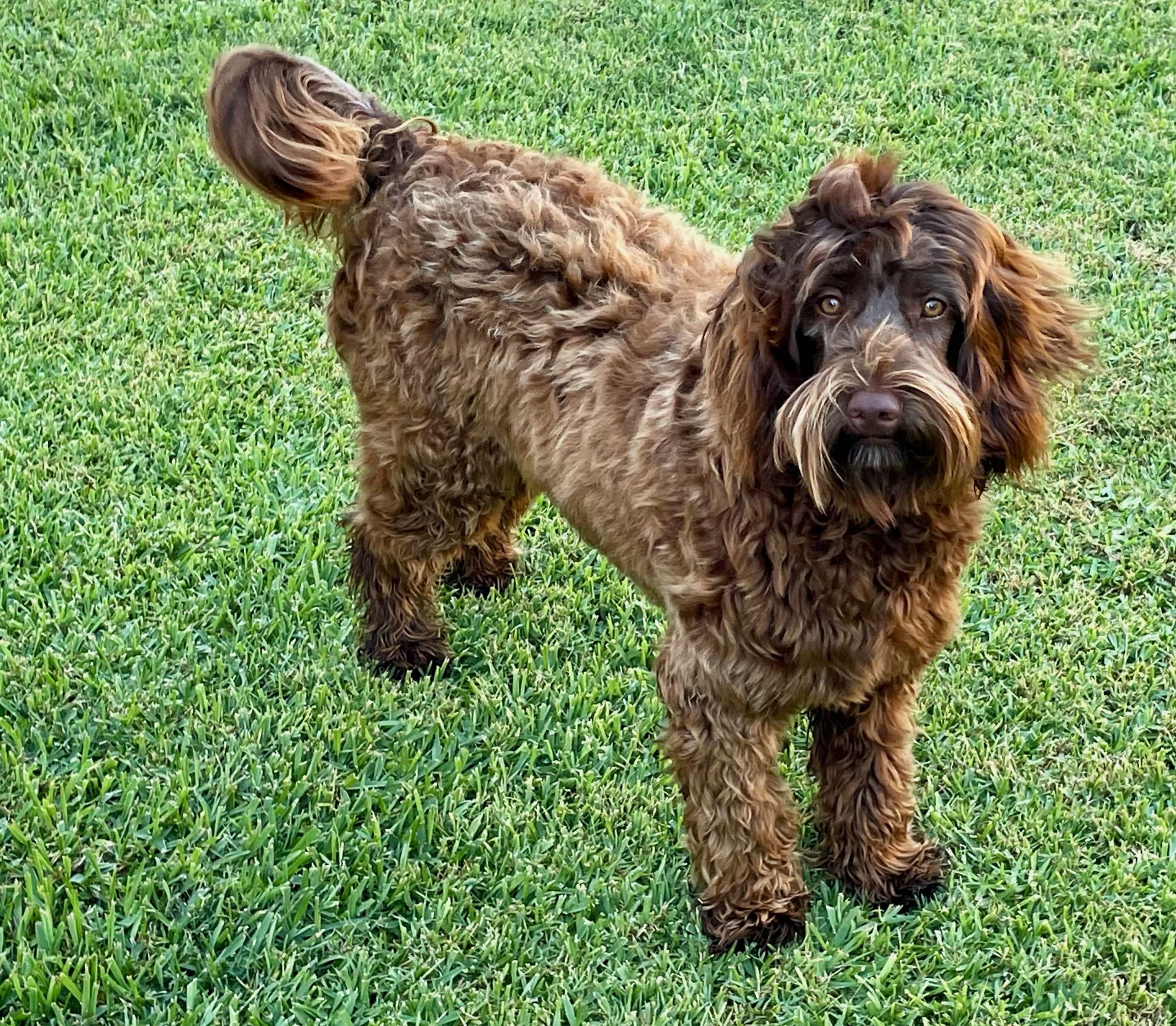 Nicnak Elsie Maree
| | |
| --- | --- |
| Sire | Nicnak Zaniyah |
| Dam | Sands Skeeter |
| Colour | Chocolate |
| Size | Medium |
| ALA Reg. No | 0117-107-01 |
| Health Testing | Passed - ALF3 |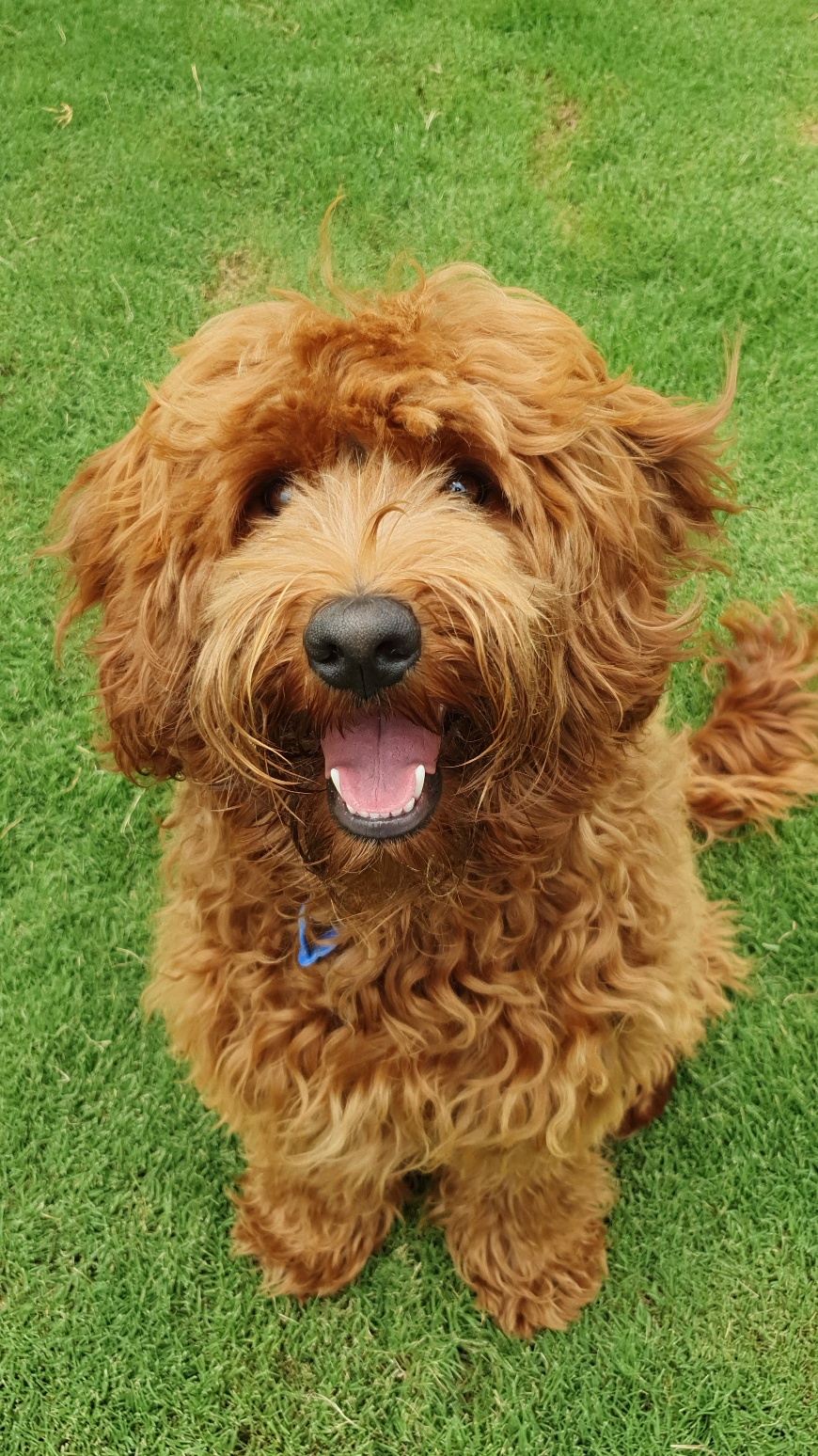 Nicnak Autumn Moon
| | |
| --- | --- |
| Sire | Rustys Great Gatsby |
| Dam | Sands Sundance |
| Colour | Gold |
| Size | Medium |
| ALA Reg. No | 0117-103-01 |
| Health Testing | Passed - AL |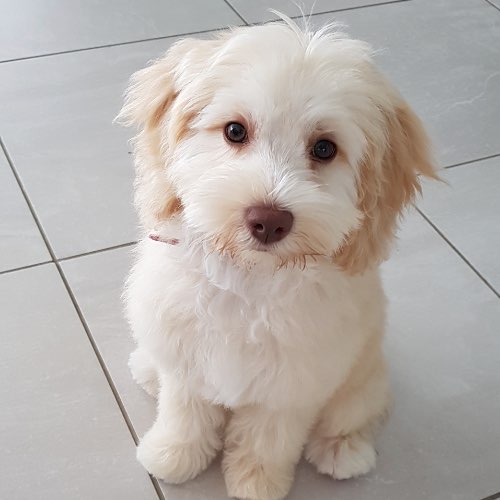 Nicnak Layla
| | |
| --- | --- |
| Sire | Rustys Sprocket |
| Dam | Nicnak Zaniyah |
| Colour | Chalk |
| Size | Miniature |
| ALA Reg. No | 0117-087-01 |
| Health Testing | Passed - ALF2 |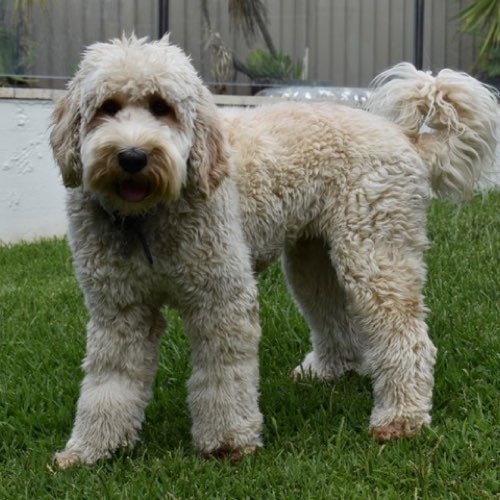 Sands Leisel
| | |
| --- | --- |
| Sire | Nicnak Tiger Woods |
| Dam | Thornton Amarone |
| Colour | Gold |
| Size | Medium |
| ALA Reg. No | 0148-016-12 |
| Health Testing | Passed - ALF1 |
Jajaca Maple
| | |
| --- | --- |
| Sire | Bellissimo Billy The Kid |
| Dam | Jajaca Heather |
| Colour | Caramel |
| Size | Medium |
| ALA Reg. No | 0115-140-08 |
| Health Testing | Passed - ALF3 |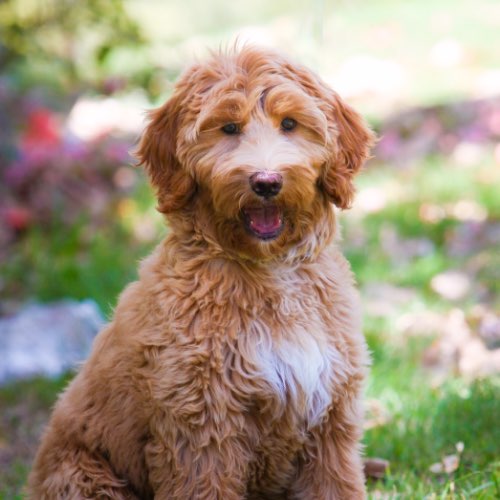 Nicnak Piliga Princess
| | |
| --- | --- |
| Sire | Nicnak Tiger Woods |
| Dam | Nicnak Xanthe |
| Colour | Gold |
| Size | Medium |
| ALA Reg. No | 0117- 090-01 |
| Health Testing | Passed - AL |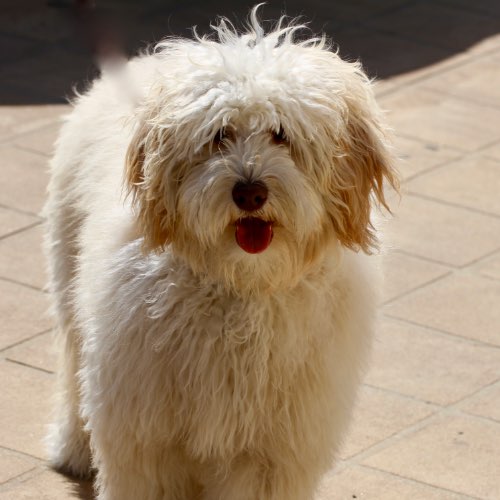 Gaga Scarlett
| | |
| --- | --- |
| Sire | Myamba He's A Wizard |
| Dam | Nicnak Winona |
| Colour | Caramel |
| Size | Medium |
| ALA Reg. No | 0145-048-04 |
| Health Testing | Passed - ALF2 |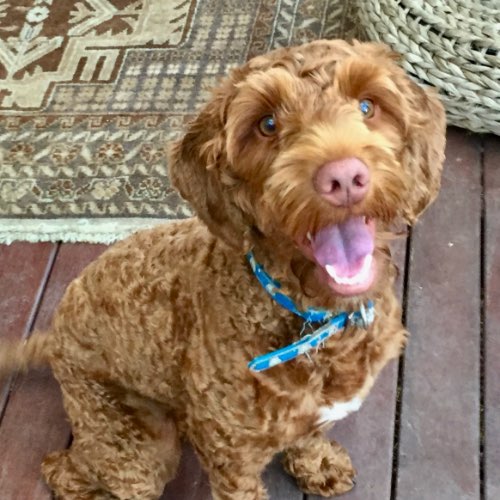 Nicnak Snooks
| | |
| --- | --- |
| Sire | Gaga Prince Frederick |
| Dam | Goanna Hills Peekaboo |
| Colour | Caramel |
| Size | Medium |
| ALA Reg. No | 0017-070-01 |
| Health Testing | Passed - ALF2 |
Sands Sundance
| | |
| --- | --- |
| Sire | Nicnak Redford |
| Dam | Sands Scout |
| Colour | Gold |
| Size | Medium |
| ALA Reg. No | 0148-022-04 |
| Health Testing | Passed |
Nicnak Sinshine & Lollipops
| | |
| --- | --- |
| Sire | Rustys Sprocket |
| Dam | Goanna Hills Peekaboo |
| Colour | Chalk |
| Size | Medium |
| ALA Reg. No | 0117-079-01 |
| Health Testing | Passed |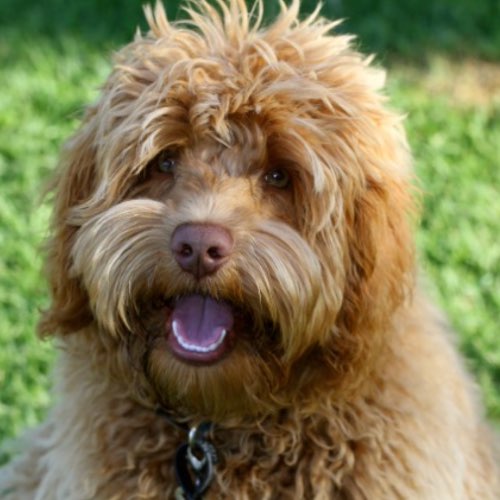 Nicnak Blarney
| | |
| --- | --- |
| Sire | Nicnak Chandler |
| Dam | Caralee Rizzo |
| Colour | Caramel |
| Size | Medium |
| ALA Reg. No | 0117-058-01 |
| Health Testing | Passed |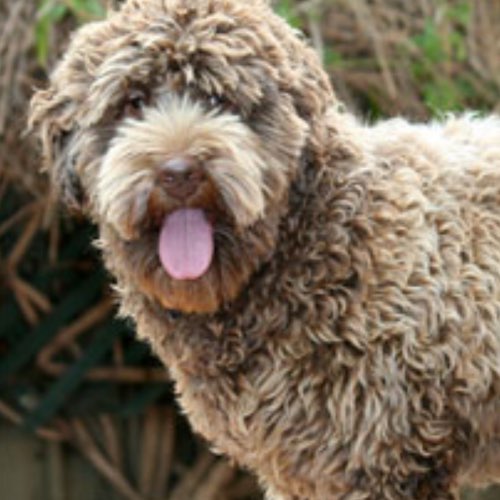 Nicnak Paddy Whack
| | |
| --- | --- |
| Sire | Jajaca Frodo Film Star |
| Dam | Nicnak Elizabeth |
| Colour | Cafe |
| Size | Medium |
| ALA Reg. No | E4100148000 |
| Health Testing | Passed |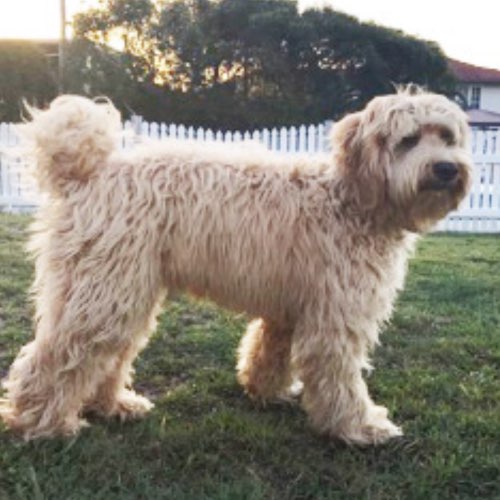 Nicnak Redford
| | |
| --- | --- |
| Sire | Rusty's Touch of Magic |
| Dam | Nicnak Dixie |
| Colour | Gold |
| Size | Medium |
| ALA Reg. No | 0117-060-01 |
| Health Testing | Passed |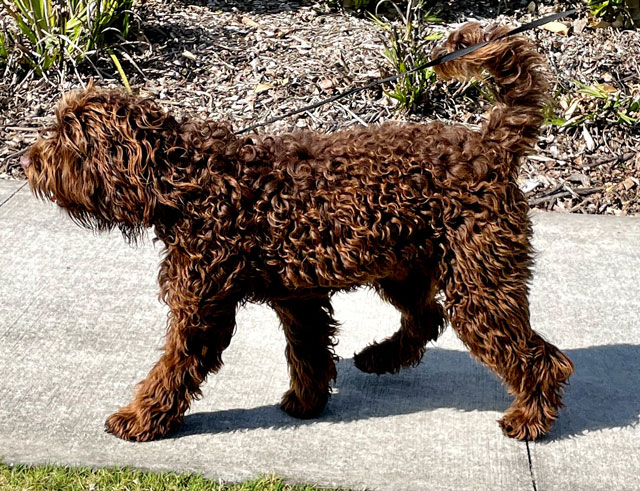 Amitys Turkish Delight
| | |
| --- | --- |
| Sire | Nicnak Mr Darcy |
| Dam | Rustys Kit Kat |
| Colour | Chocolate |
| Size | Miniature |
| ALA Reg. No | 0174-013-06 |
| Health Testing | Passed |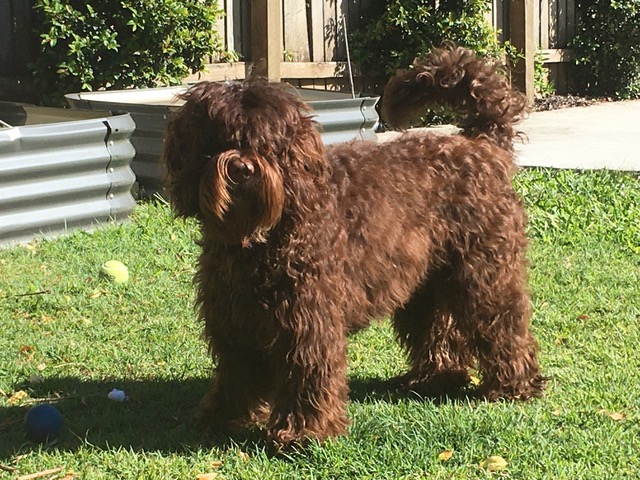 Amitys Archie
| | |
| --- | --- |
| Sire | Sands Skeeter |
| Dam | Rustys Candy Kisses |
| Colour | Chocolate |
| Size | Medium |
| ALA Reg. No | 0174-002-03 |
| Health Testing | Passed |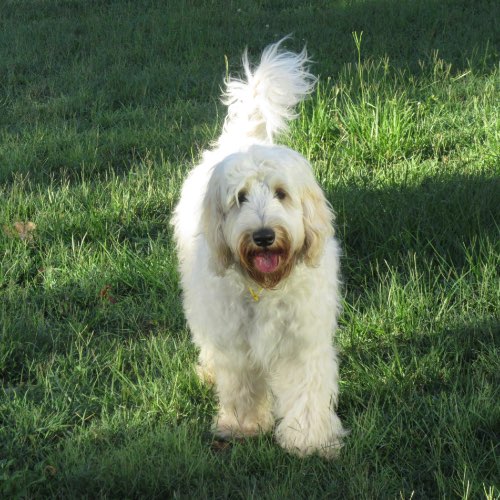 Nicnak Moose
| | |
| --- | --- |
| Sire | Tallai Cheswick |
| Dam | Gaga Giselle |
| Colour | Chalk |
| Size | Medium |
| ALA Reg. No | 0117-074-01 |
| Health Testing | Passed |
Amitys Peace
| | |
| --- | --- |
| Sire | Nicnak Macintyre |
| Dam | Gaga Scarlett |
| Colour | Cream |
| Size | Miniature |
| ALA Reg. No | 0174-109-01 |
| Health Testing | Passed |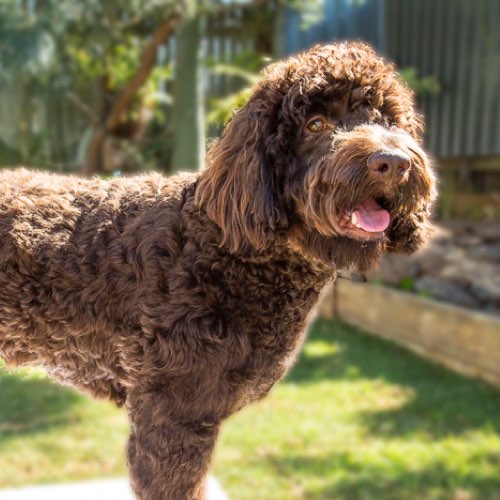 Caralee Morris
| | |
| --- | --- |
| Sire | Nicnak Freddo |
| Dam | Caralee Jill |
| Colour | Chocolate Phantom |
| Size | Medium |
| ALA Reg. No | 0144-029-04 |
| Health Testing | Passed |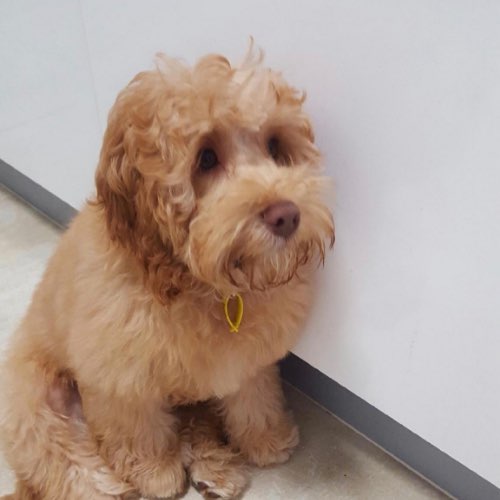 Nicnak Mr Darcy
| | |
| --- | --- |
| Sire | Nicnak Vegemite |
| Dam | Goanna Hill Peekaboo |
| Colour | Caramel |
| Size | Minature |
| ALA Reg. No | 117-057-01 |
| Health Testing | Passed |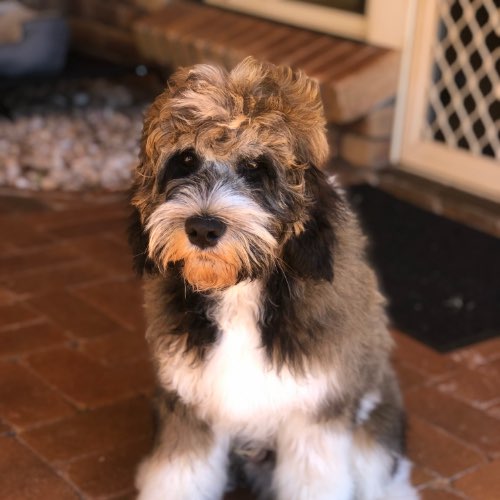 Nicnak Nui
| | |
| --- | --- |
| Sire | Sands Chester |
| Dam | Gaga Giselle |
| Colour | Tri Parti |
| Size | Medium |
| ALA Reg. No | 0117-092-02 |
| Health Testing | Passed |
Amitys Cupid
| | |
| --- | --- |
| Sire | Nicnak Chance |
| Dam | Nicnak Layla |
| Colour | Cream |
| Size | Miniature |
| ALA Reg. No | 0174-006-03 |
| Health Testing | Passed |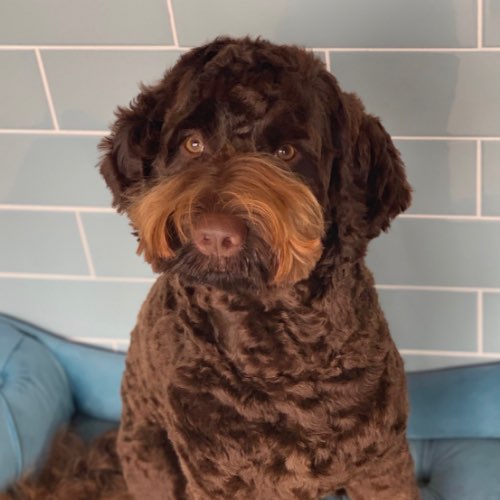 Jajaca Chewy
| | |
| --- | --- |
| Sire | Jajaca Optimus Prime |
| Dam | Jajaca Foxy |
| Colour | Chocolate |
| Size | Medium |
| ALA Reg. No | 0115-143-09 |
| Health Testing | Passed |